DO YOU WANT TO BUILD A SNOWMAN??
Surprise your favorite Frozen fans by building an irresistible Olaf waffle snowman! The Olaffles recipe from Disney On Ice turns a healthy and fun breakfast into a holiday treat perfect for any time of the day.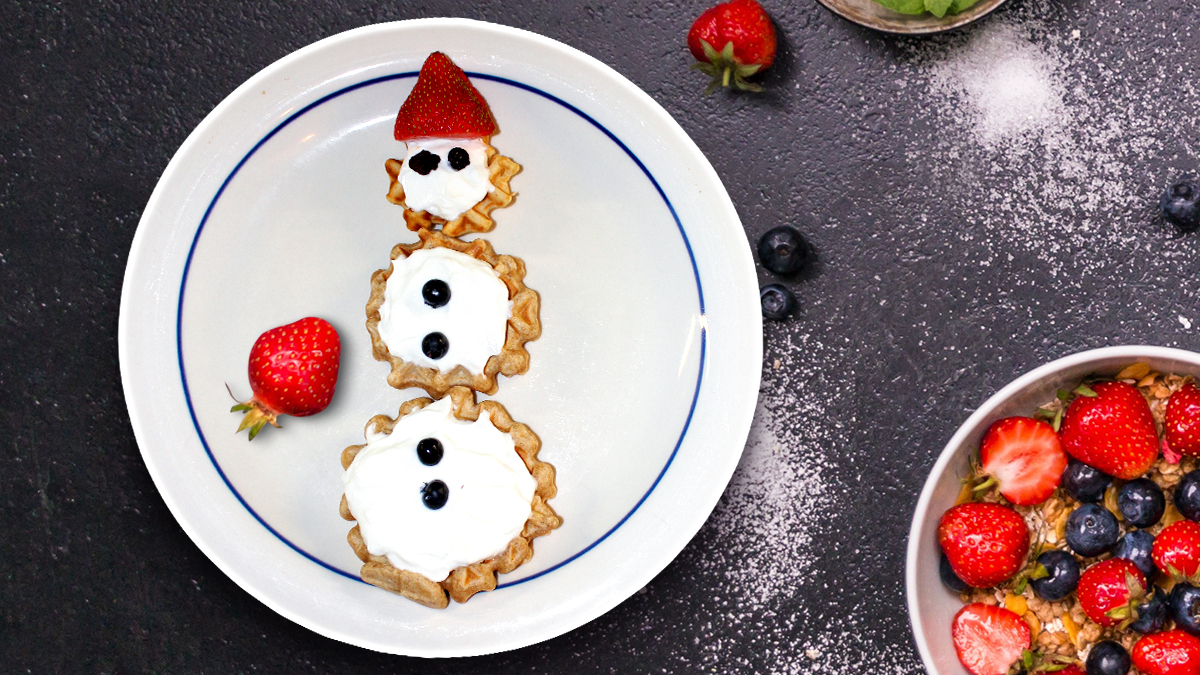 Download and print this heartwarming Holiday treat!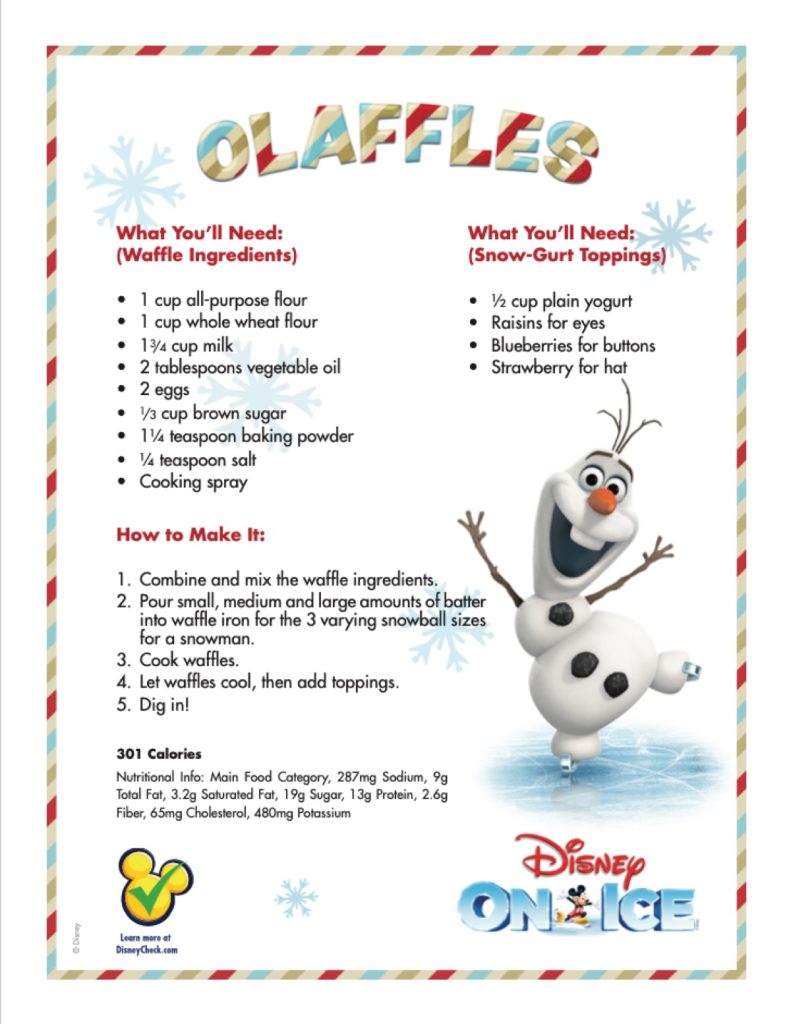 The Disney Check is a quick and easy way to identify healthier food options. The Disney Check can be found in stores, online, on-air, at Disney themes parks, and other places where Disney products are sold. To learn more, visit DisneyCheck.com.