JOIN THE ADVENTURE
INTO THE MAGIC!
ABOUT THE SHOW
Discover why no dream is too big at Disney On Ice when your favorite Disney stories come to life through world-class ice skating.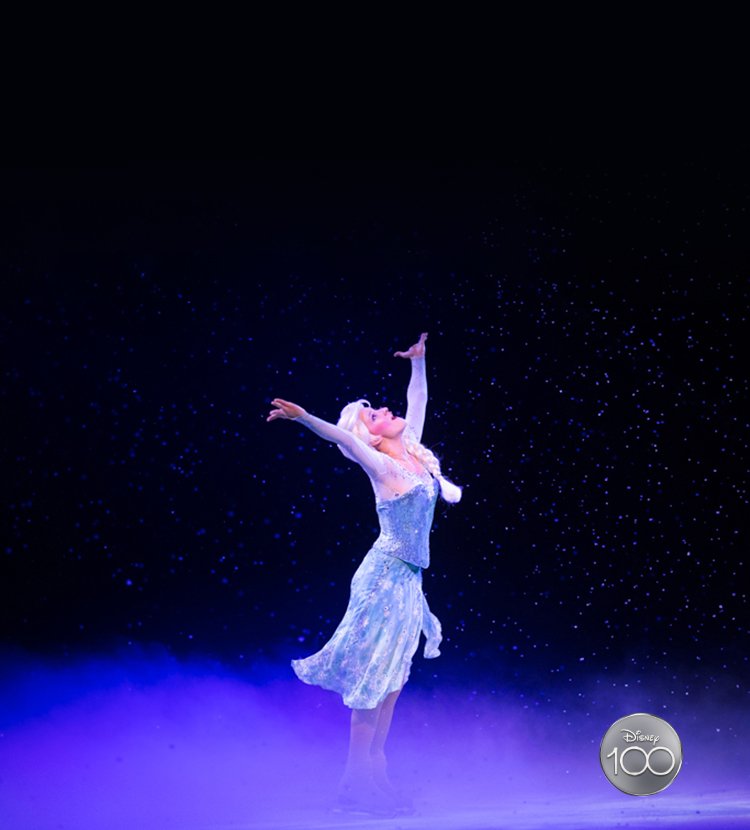 FROZEN FUN
CHARACTER EXPERIENCE!
Glide into the frozen world of Arendelle and interact with two of the most beloved sisters in Disney history – Anna and Elsa! Enhance your Disney On Ice show ticket with a preshow Character Experiencethat includes games, a sing-along, crafting, and interactive time with Anna and Elsa.
Bring your personal device for photo opportunities with Anna and Elsa.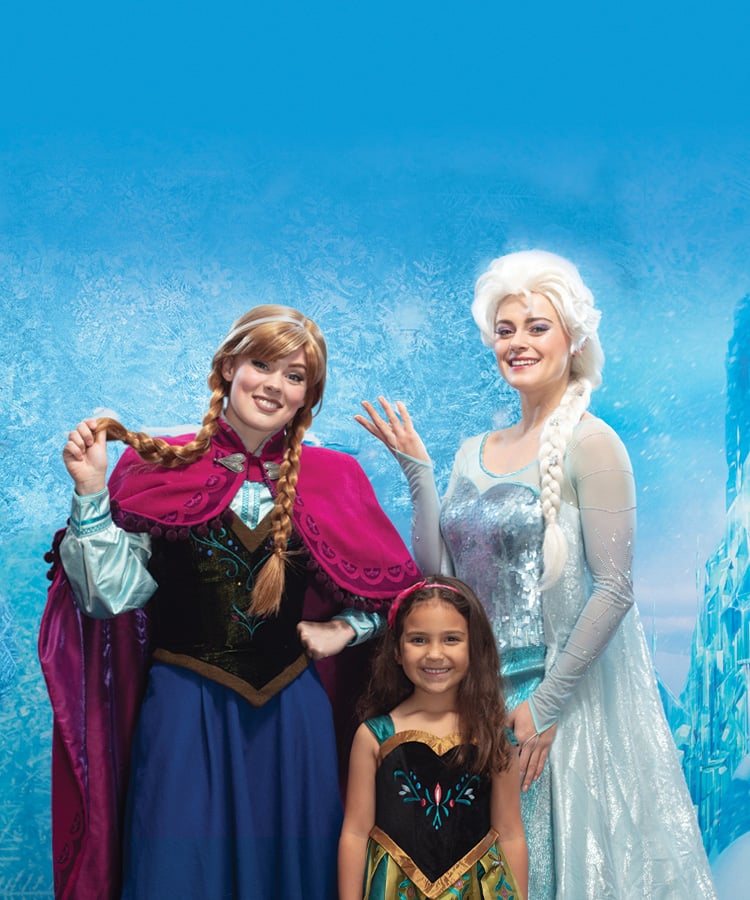 More Info
CHARACTER EXPERIENCE FAQ
Adults & children, ages 2 and up, must have both a Character Experience ticket and a Disney On Ice show ticket to attend. Children must be accompanied by an adult.
Experience length is approximately 45 minutes but may vary based on attendance.
Photo opportunities are for your personal enjoyment only. Please remember to bring your device.
Experience & venue rules must be followed at all times.
Character availability and experience prices, elements, locations, dates & times are subject to restriction, change or cancellation, including due to local requirements, which may change at any time. By participating, guests confirm that they do not have any COVID-19 symptoms or recent exposure and agree to follow any applicable health & safety protocols.
Close
COCO
Sing along with Miguel from Coco as he follows the music in his heart.

TANGLED
Watch Rapunzel and Flynn go to great lengths to make her dream come true.
BELOVED CHARACTERS
Celebrate the magic of courage, love and adventure when Disney On Ice skates into your hometown.
MOANA
Experience Moana and Maui's journey to the land of Tamatoa and return the heart of Te Fiti.

COMES TO YOUR HOMETOWN
THE MAGIC