First Look at Asha's Disney On Ice Debut!
Witness the captivating sight of Asha on ice before her cinematic debut in the epic Walt Disney Animation Studios' animated musical adventure Wish. Asha and her friend Star will dazzle audiences as they skate to "This Wish," written by Julia Michaels and Ben Rice and performed by Academy Award®- winning actress Ariana DeBose. This latest Disney On Ice production brings the brightest Disney stars to life through cutting-edge figure skating, high-flying acrobatics, unexpected stunts, innovative lighting, thrilling special effects, eye-catching costumes, and stunning set designs. Experience the dynamic moments that take place on the ice and in the air when Disney On Ice presents Magic in the Stars visits hometowns across the US!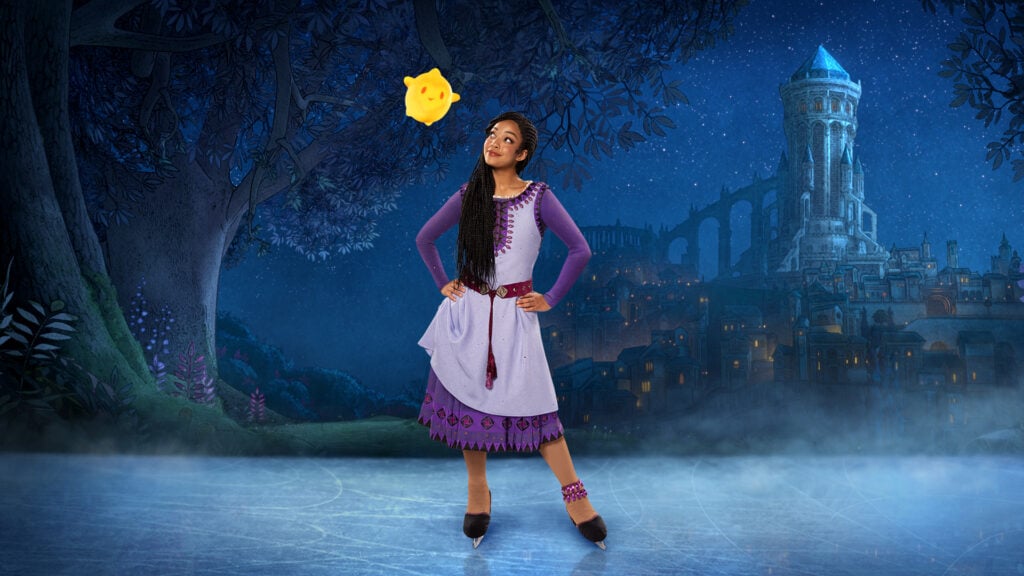 Journey to Rosas, the kingdom of wishes, to meet optimistic and sharp-witted Asha. She makes an impassioned plea to the stars, which is answered by a cosmic force, a little ball of boundless energy named Star. Together they face the most formidable of foes to save her community and prove that when the will of one courageous human connects with the magic of the stars, wonderous things can happen.
Visit the Magic in the Stars page to find out when the show is heading to your town!